Executive Inn, Coquitlam
405 North Road, Coquitlam, B.C.
THURSDAY, MAY 18, 2017
1:00 p.m. Registration, Refreshments & Publishers' Showcase
1:30 p.m. Welcome & Opening Remarks
2:00 p.m Session 1
3:15 p.m. Coffee/Tea Break / Publisher's Showcase
3:30 p.m. Concurrent Sessions A & B
4:45 p.m. Coffee/Tea Break / Student Art Exhibits
5:00 p.m. Panel Presentation & Discussion
6:00 p.m. Dinner (provided)
Friday, May 19, 2017
7:30 a.m. Continental Breakfast (provided)
8:25 a.m. Welcome
8:30 a.m. Keynote Address by
Mike Downie
9:40 a.m. Concurrent Sessions C & D
11:00 a.m. Break / Publisher's Showcase
11:15 a.m. Concurrent Sessions E & F
12:30 p.m. West Coast Buffet Lunch (provided)
1:30 p.m. Choice of
Participant-Led
Workshops
Click here if you are interested in presenting.
2:40 p.m. Closing Remarks & Prize Draws
Mike Downie - Keynote Speaker
Co-Creator, Secret Path | Documentary Filmmaker When Mike Downie first heard the story of Chanie Wenjack—an Ojibway boy who died while running away from his residential school—it was like an arrow shot through his heart. Haunted, he shared the story with his brother, celebrated musician Gord Downie, and the two vowed to find a way to tell it to the world. The result was their multi-media project Secret Path, consisting of a music album and a graphic novel and film (with artist Jeff Lemire), that has captured the hearts and minds of Canadians. Using Chanie's story as a starting point, Mike helps audiences understand Canada's troubling legacy of residential schools, to explore how to reconcile with the past and bring healing as individuals and as a nation.
---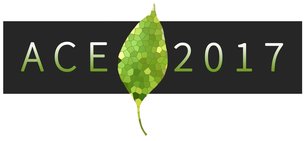 Conference Speakers ​
---

Dr. Elizabeth A. Roumell - Assistant Professor, Texas A & M
​"Facilitation Strategies for Adult Learners"
"Motivational Aspects of Adult Learning"
---

​Chuck Baukal - Director, John Zink Institute
​"Selecting Appropriate Multimedia for Presentations"
---

​​Sandy Balascak - Administrator, Agassiz Centre for Education
​"Personalizing for Adults in an Adult/Alternate Setting"
---

Dr. Andrew Miki - Registered Psychologist, Starling Minds
"Online Strategies to Improve Educators' Mental Fitness"


---

Dr. Gillian Judson - Faculty of Education, SFU
"Engaging Adult Learners: Emotion Matters"
---
---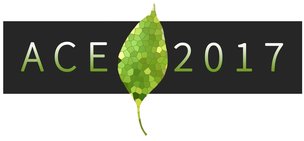 ACE 2017 is proudly sponsored by
​Coquitlam Continuing Education, BCSDCEDA & the Ministry of Education.
​

---
Flashbacks to 2016!